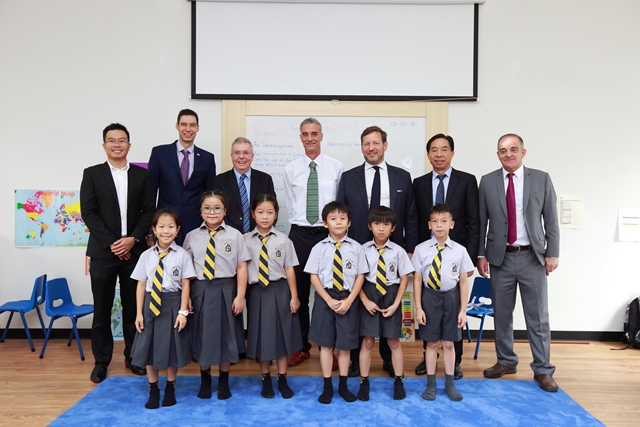 On Wednesday 3rd October, HISV had the pleasure of hosting The Right Honourable Edward Henry Butler Vaizey. Mr Vaizey is a British politician of the Conservative Party. He visited Laos as part of his role as Special Envoy to Prime Minister Theresa May. Mr Vaizey from 2010 to 2016 served as Minister for Culture, Communications, and Creative Industries, with responsibilities in the Departments for Culture, Media and Sport and for Business, Innovation and Skills. He was appointed a member of the Privy Council in July 2016.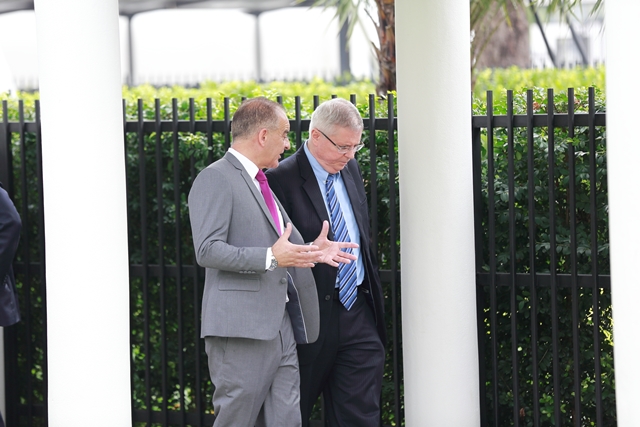 Accompanying Mr Vaizey on his tour of HISV was His Excellency Mr Hugh Evans, the British Ambassador to Laos.
Mr Vaizey enjoyed his visit of HISV, during which time he toured the school facilities, interacted with students and staff in classrooms and commented positively about displays of work produced by students. He also met with the management of HISV, where he learnt more about the vision of the school as part of his role in exploring business opportunities and promoting economic relations between the UK and Laos.